I don't know about you but I like meals that are healthy but Easy! These Healthy bowls are filling and full of nutrition. Don't feel like you need to follow the recipes exactly if you don't like something replace it with something else.
Here are some things I like to think about when I make my bowls
Is there at least one superfood in it?
Does it have complex carbs, protein, and a healthy fat?
How much simple sugar? No more than 7 grams if there is leave some out.
Is there at least one healthy green in the bowl?
Are there lots of vegetables?
I have not tried all of these bowls but when I do I will post them on Facebook and let you know what I thought.
Spinach sunshine in a bowl
 Get the recipe from Doctor Oz   
When I make this I will use 1/4 cup fresh orange juice and the rest water. To much sugar for me in one cup. How can you go wrong with a healthy bowl called sunshine in a bowl?
Sweet Potato Chickpea Buddha Bowl
Get the recipe from Minimalist Baker
I will use coconut oil instead of grapeseed oil.I love sweet potatoes and greens. Look at all the vitamin A in a sweet potato, Vitamin A 377% Vitamin C 5% Calcium 4% Iron 4% Vitamin D 0% Vitamin B-615% Vitamin B-120% Magnesium 8%.
Teriyaki Chicken Rice Bowl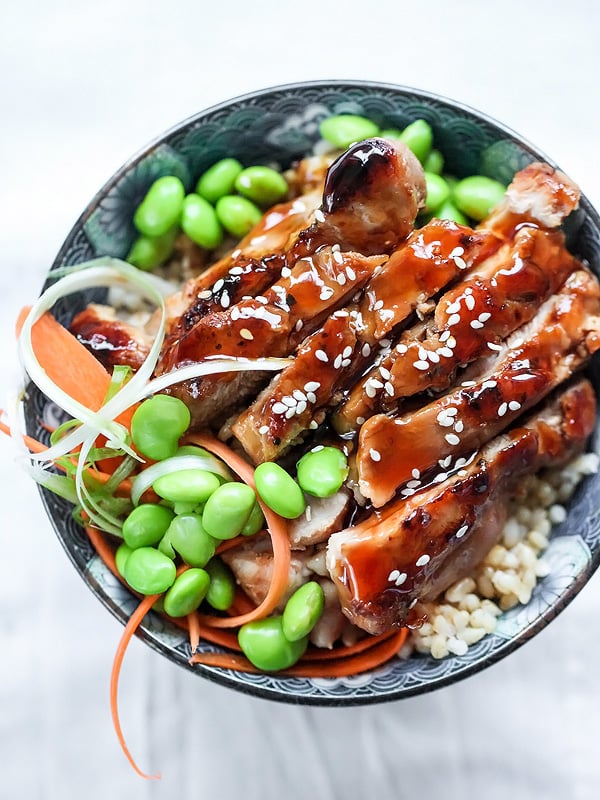 Get the recipe from Foodie Crush
This recipe calls for lots of spices. Use organic if you can. It is delicious!
Barbacoa Beef Bowls
Get the recipe from The Wonderlust Kitchen
Yummy! Instead of the corn, I add some super greens.
Breakfast bowl tomato Avocado egg
Get the recipe from Cooking Light
I use gluten-free breadcrumbs in this one. It is one of my favorites.
Asian Noodle Salad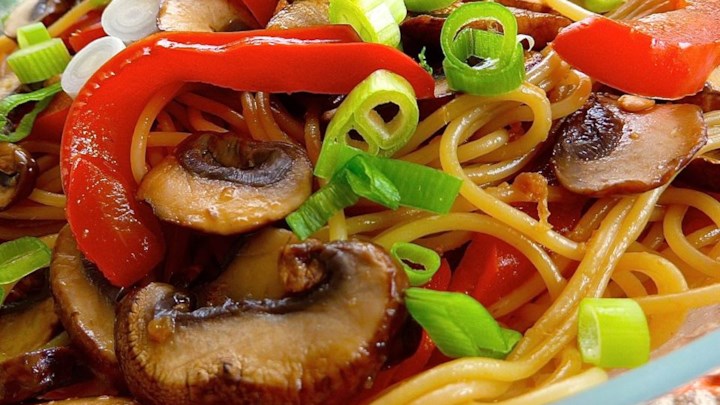 Get the recipe from Allspice
This just looks amazing! Can't wait!
California Chicken, veggie avocado and rice bowl
Recipe from The half baked harvest
Superfood Quinoa breakfast bowl
Get recipe from A house in the hills
I will be giving this one a try this week. I will use unsweetened coconut and either dates or raisins but not both to cut back on sugar.
Asian salmon and spinach rice bowl
Get the recipe from For the love of basil
I make this dish every so often and I love it. Instead of soy sauce, I use liquid aminos.Make sure you buy wild salmon.
Spicy peanut portobello kale rice bowl
Get the recipe from The lunch box bunch
This is great for lunch or dinner I leave out the peanuts and put in my healthy crunchy almonds.
Tweet This ]Remember to reach your goal you need a plan and to be prepared!
I would love to hear about your favorite Healthy bowls. make one or two of these this weekend.  Post photos on our facebook page and please leave a commit below.